In Naples, FL, the beaches are perfect right now with water temperature in the Gulf of Mexico coming in at 83.1°F (28.4°C), which is warmer than average for the month of April! According to the National Oceanographic Data Center (NODC), the average water temperature in Naples in April is 77°F.


From the NODC, follows are some averages for the entire year for Naples and other beaches in Florida: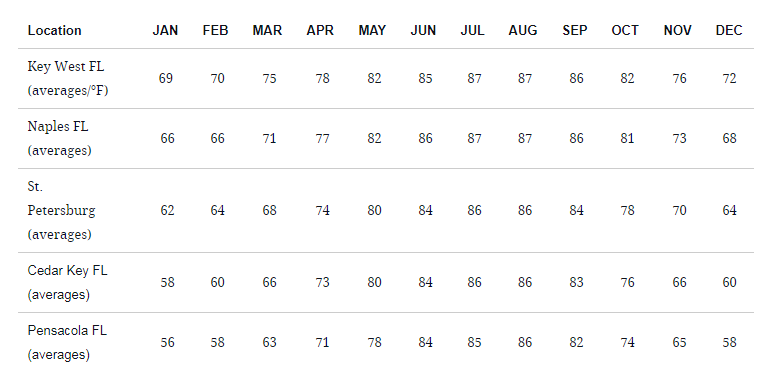 It should be pointed out that these averages are often +/- 5°F from the waters we wade into at the beach's edge, since these average temperatures are recorded by buoys floating offshore. The shallow water at the beach changes temperature more quickly in response to weather conditions than the offshore waters, so in the summer, the water at the beach will be warmer than the averages show, while in the winter, the water at the beach will be colder than the averages show.


Interestingly, and I'm sure we've all experienced it, the water is not mixed evenly. There are packets of water with different temperature, density, and salinity floating around in the Gulf of Mexico, that we will inevitably come across on any beach outing.


Lets look at some water temperature comparisons: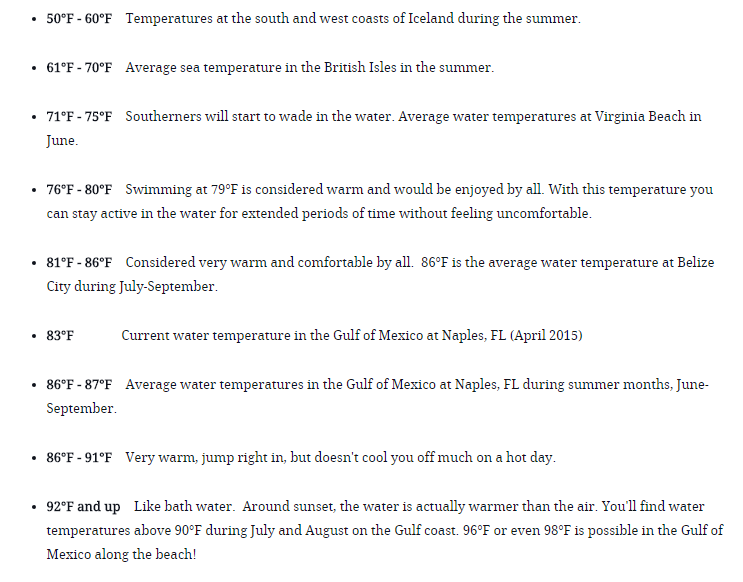 Make a point to enjoy a Naples beach soon! For help in finding a beachfront home, give me a call! Tricia Raynor @
239-961-1801
.