The National Association of Realtors® (NAR) predicts a slight increase in existing-home sales next year as more millennials enter their prime home buying years, and rising household formation and continued job gains boost overall demand.


Lawrence Yun, chief economist of NAR, presented his residential housing and economic forecast session here at the 2016 Realtors Conference & Expo in Orlando this week. Dennis Lockhart, president and CEO of the Federal Reserve Bank of Atlanta, joined Yun onstage and discussed the economic conditions that he believes support a "net positive" for the housing sector.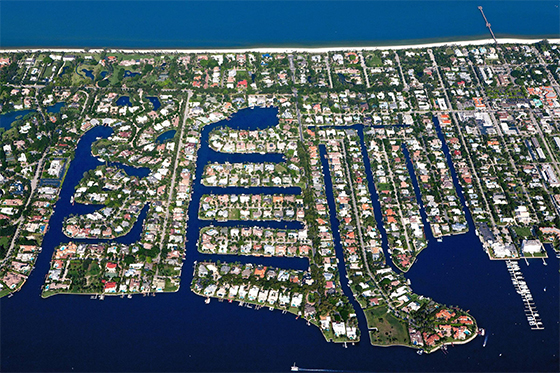 Heading into the final months of 2016, Yun expects existing-home sales to finish at a pace of about 5.36 million – the best year since 2006 (6.47 million). In 2017, sales are forecast to grow roughly 2 percent to around 5.46 million with a more prominent jump of 4 percent in 2018 (5.68 million).


The national median existing-home price is expected to rise around 4 percent both this year and in 2017.


"The gradually expanding economy, multiple years of steady job creation and mortgage rates under 4 percent all contributed to sizeable interest in buying a home this year," said Yun. "However, it's evident that demand and sales slightly weakened over the summer as stubbornly low supply limited buyers' choices, accelerated price growth and hindered some consumers' belief that now is a good time to buy a home."


Lockhart said limited land availability, construction labor shortages and tight credit for homebuilders has contributed to an overall supply shortage of affordable housing.


Yun thinks the current supply and affordability issues in many markets will very slowly – but surely – start to abate next year. As housing starts steadily increase, both he and Lockhart are optimistic that housing demand will see leading-edge millennial households finally dipping their toes into the market at an increasing rate.
While student debt, shaky job prospects after the recession, and marrying and having children delayed first-time buyers' ability and willingness to buy, the wave of potential buyers entering their 30s is increasing considerably in coming years, Yun said.


"NAR surveys from both current renters and recent buyers prove that there's an overwhelmingly strong desire among the younger generation to own a home of their own," said Yun. "The housing market over the next couple of years should get a big lift in demand from these new buyers. The one caveat is it's essential that there's enough new and existing supply at entry-level prices for them to reach the market."


"The coming years of housing demand will be millennial-driven and will support the single-family sector," Lockhart added.


Yun thinks housing starts will jump 5.3 percent next year to 1.22 million. However, this is still under the 1.5 million new homes needed to make up for the current shortfall and also keep up with growing demand. New single-family home sales are likely to total 570,000 this year and rise to around 620,000 in 2017.


"Multi-family housing construction has dominated the building landscape in recent years and only recently started to level off," said Yun. "Hopefully this is a sign that homebuilders will begin to significantly shift their focus to single-family housing. Both a large bump in new homes and homeowners selling is needed to get supply levels at healthier levels."


Commenting on the overall health of the U.S. economy, Yun noted that continued overseas instability and flat business investment will lead to an unsatisfactory year of expansion. Although a boost in exports fueled economic growth to just a tick under 3 percent in the third quarter (first estimate), GDP for all of 2016 is still expected to be under 3 percent for the eleventh straight year.


"While the gains have been uneven by state, region and even gender, the 15 million jobs created since 2010 have bolstered consumer spending and housing demand," said Yun. "Over the next two years, the economy will likely stay on a path of around 2 percent growth with a tightening labor market and stronger inflation."
"The pace of job gains has been stronger than economic growth the last two years," remarked Lockhart. "The housing sector has challenges, but the industry's near-term outlook is one of continued improvement."


Yun foresees a gradual uptick in borrowing costs. By the end 2017, he expects rates to be around 4.5 percent. Lockhart also anticipates a gradual uptick in rates in the next two years, but he said the economy currently doesn't call for a quickly rising rate environment.


"Increasing mortgages rates have the potential to further dent affordability in markets where supply struggles to recover to more balanced levels," said Yun. "Despite these likely pressures, the increase in home sales next year will be supported by the continued release of pent-up demand and the beginning of stronger participation from first-time buyers."


Best Regards,


Broker Associate