Naples, FL is a market leader for the largest decreases in for-sale inventory!

While California had dominated the list of markets with the largest housing inventory declines in the first part of 2013, the summer brought a new set of market leaders. Naples, FL had the 5th highest drop in inventory (23%) of 146 markets in the U.S. for the month of July 2013, according to Realtor.com. Other market leaders include Detroit, Boston, Denver, and Honolulu.

In other words, our housing inventory is low, and getting lower. Naples has a true seller's market.

The following chart will give specific numbers for Pending / Closed verses New Listings for the months of July and August. In almost every neighborhood, the number of pending / closed far surpasses the number of new listings.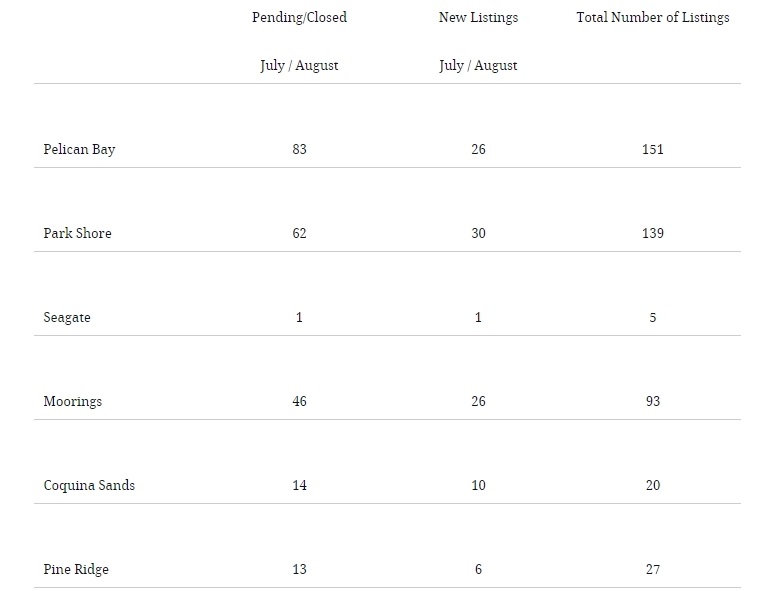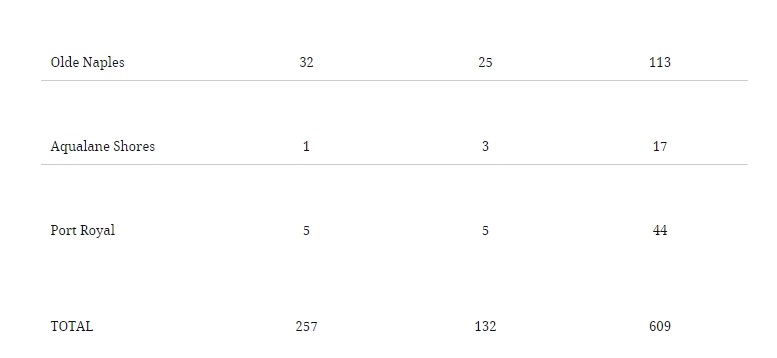 If you have considered selling your home, now is the time! Call me now. Tricia @
239-961-1801
.